Activate your radiant self
Watamu Treehouse is a unique and inspiring guesthouse in harmony with nature.
Boutique hotel & retreat
Feel at home in a beautiful and original treehouse with stunning nature views.
Treehouse Yoga
Breathe and flow with enhanced wellbeing.
Gentle adventures
Revitalise in pristine wilderness.
Nourishing meals
Nurture and energize with fresh, local ingredients.
The Treehouse Effect
We share the best we know with our guests – the most fun adventures, the most beautiful environments, our favourite food, a wide variety of different ways to relax and re-energize – all within the nurturing embrace of mother nature.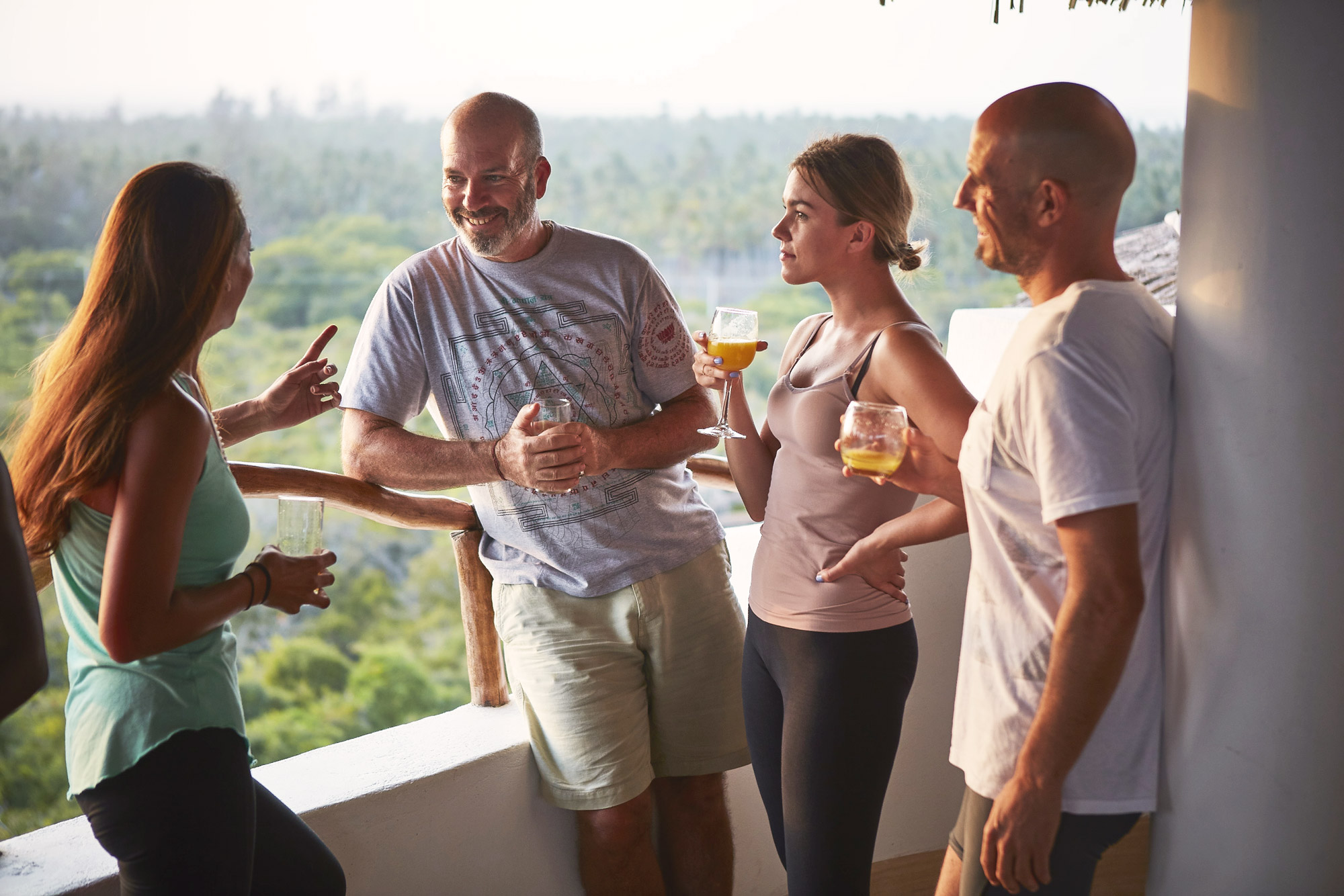 "Whether you are an adventure junkie or looking for a relaxing and quiet getaway, once you arrive you will never want to leave the Watamu Treehouse. Amazing rooms immersed in nature, delicious food that is healthy and catered to the individual, and the most friendly staff that welcomes you like family. I can say this was my first rooftop sunset looking out over a vast jungle and beautiful beach while watching monkeys jump from tree to tree below me. There should not be another location topping Watamu Treehouse on your bucket list."
Marcus, San Francisco, July 2018
"Treehouse is unlike any other beach accommodation we have experienced. The beautiful open plan rooms with stunning views are perfect. The fresh and delicious food, served with a smile, kept us always interested to discover what treats were coming next. The location meant that our family of four (with two teenagers) could do activities independently of each other, and there were lots to do, while still being close by. We just didn't want to leave and can't wait to come back again."
Avril, Edinburgh, July 2018