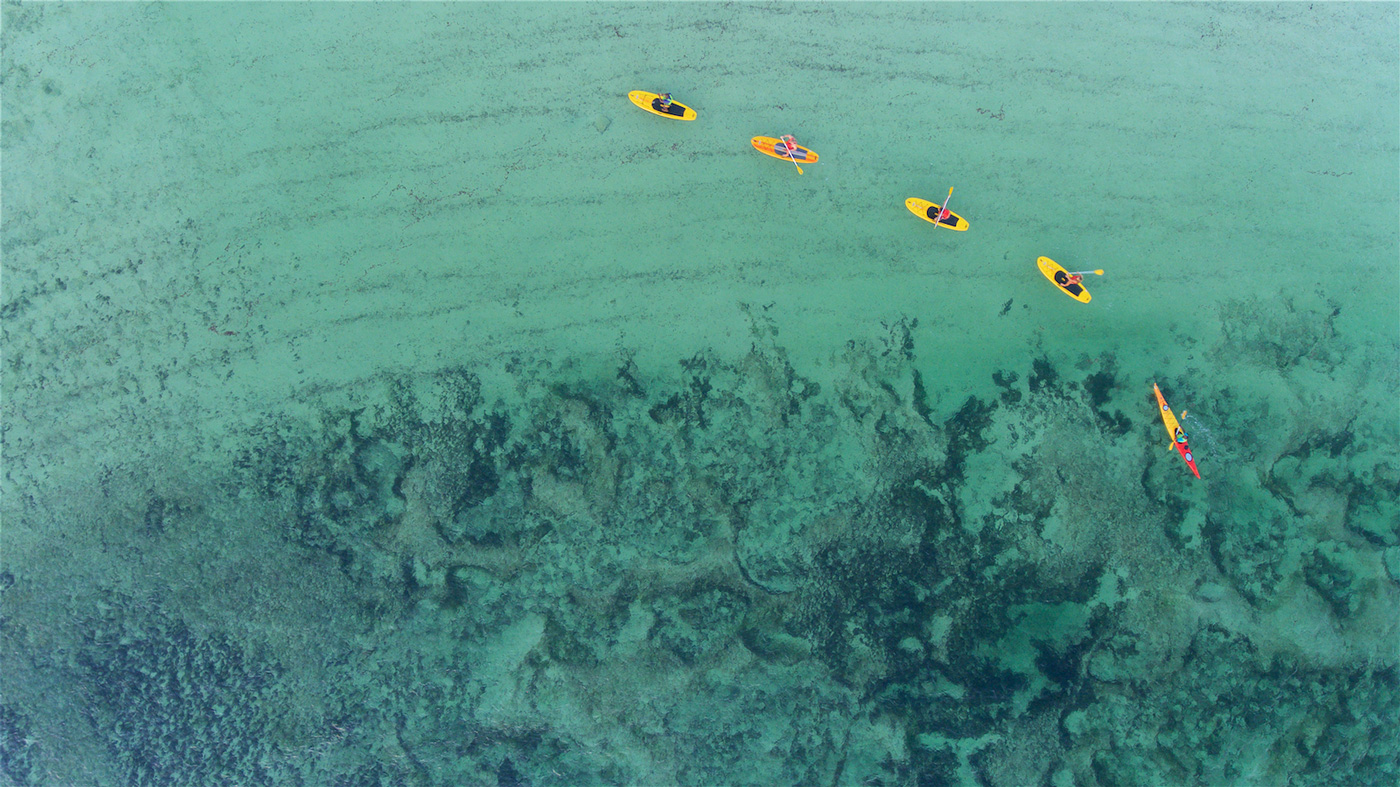 Frequently Asked Questions
TRAVELLING TO KENYA AND WATAMU
+ What is the best time of year to visit Treehouse?
Kenya has a tropical climate, so it is warm year-round. We like to think that every season has its beauty and appeal here in Watamu. The high season (with the best ocean conditions for activities such as snorkeling and diving) is from October through to March or April, with the peak of the best weather in January through March. May and June are the low season when it can be stormy, but it is rare for rain to last all day. July, August and September are windy and cooler and great for kitesurfing and people who prefer slightly cooler temperatures and less humidity.

+ Do I need a visa to travel to Kenya?
Yes, for most nationalities you do. Normally you can obtain a tourist visa upon arrival at Nairobi airport. Regulations do change, though, so please ensure you check the Kenya government website or call the Kenya High Commission in your country for more details before you travel.

+ Are there any vaccines or health precautions I need to be aware of before travelling to Kenya?
Some vaccines are recommended or required for visitors to Kenya. The World Health Organization recommends the following: typhoid, hepatitis A, hepatitis B, cholera, yellow fever, rabies, meningitis, and influenza. The most pressing concern is typhoid through contaminated food or water. It is not advisable to drink tap water anywhere in Kenya if you are not used to it. At Treehouse we provide unlimited filtered and safe-drinking water to guests. Bring a water bottle to refill before you venture away from our towers on a gentle adventure!

+ How do I get to Treehouse?
Watamu Treehouse is 111 Km from Mombasa (Nyali Bridge) and 25 Km from Malindi Airport. If coming from Mombasa: Drive north on the Mombasa – Malindi Road until you reach Gede – exactly 100 KM from the Nyali Bridge If coming from Malindi: Drive south on the Malindi - Mombasa Road until you reach Gede – about 20 KM from the Malindi Airport
Turn right at Gede just after the Oil Libya petrol station.
Drive 5.8 KM down the Gede-Watamu road until you get to the T-junction with all the signs. Turn right onto the Turtle Bay Road Drive 4 Km down the road. Pass the 4 hotels – Ocean Sports, Hemminways, Medina Palms, Turtle Bay. The houses on the left will start having numbers – you will see numbers like 6, 10…. Etc… Treehouse is number 31.
Turn left at plot 31 where you will see the sign "T" (for Treehouse) and other signs that say "Donnely" and "Kitengela Glass" Drive up the hill. There is a house in front of you and a house to the right. Treehouse the house to the left at the top of the hill.

+ How does one book Treehouse?
To book Treehouse for a holiday or a retreat, you fill out the 'make a reservation' form on the Contact page on our site. Please let us know the dates and the number of people and how many rooms and beds you need. We will email you back within the day with availability and rates and other information. If you want to then book, we will send you a booking sheet that explains the whole booking process.
If you urgently need assistance, you can call +254-712-810055 during Kenya business hours.

+ What are the payment terms and how to make a payment?
For accomodation - you pay 50% to make a booking and 50% is paid 30 days before occupation. If you are within 30 days when making the payment, then the full amount is payable.
Payment can be made through secure credit card link from our Contact page - Make a Payment. Or you can pay by bank transfer or the Kenyan MPESA system.
When you are at Treehouse, you can pay with any of these methods or with cash or credit card. We charge 3% fee for credit card or secure card link payments.

+ What are the booking and cancellation terms?
We are a very small and personal property and have less than 1% walk-in guests - we rely 100% on advance bookings. So when we hold a room for someone, we will then turn down all other inquiries. Consequently, our deposit / cancellation policy is strict as it covers us for lost business. The policy for cancellations made in writing is:
if you cancel more than 45 days before occupation, Treehouse retains 25% of the total rental amount.
if you cancel 31 to 45 days before occupation, Treehouse retains 50% of the total rental amount.
if you cancel 30 days or less before occupation, Treehouse retains 100% of the total rental amount.
Travel insurance is recommended - and please make sure you understand the circumstances for which your insurance will pay your cancellation charges.

+ Does Treehouse accept group bookings?
Yes we do. We also host a number of yoga and wellness retreats over the year. The upcoming retreats are listed here. Please feel free to contact us if you are considering hosting a retreat at Treehouse, or if you'd like to make a group booking, or if you would like us to organize your own retreat for your group.

+ Where can I see the Treehouse rates?
For accommodation, when you make an inquiry through our booking form, you will receive a quotation with the rates.
For yoga teachers and retreat organizers who are interested in hosting a yoga retreat at Treehouse, we have created an informational brochure which includes rates and all relevant booking details. You can request this through the booking form.

+ Is Treehouse a hotel or guest house or yoga centre?
We are a family home that has opened its doors to people who want to come and experience holidays and retreats like we have always done. You can stay Bed and Breakfast, Half Board (breakfast + one other meal) or Full Board. And you can do yoga and activities. Or you can come on a package that includes yoga, massage and adventures. Or you can join one of our scheduled retreats.

+ I want to visit Treehouse on holiday. Do I have to do yoga?
Fantastic! We love hosting people on holiday. Treehouse is an accommodating home for all, and lots of fun. Detox and yoga are optional. Many of our guests who have no prior experience find that the relaxed atmosphere of Treehouse yoga makes it the perfect place to experiment and have their first yoga experience.

+ How close is Treehouse to the beach?
Very close! We have our own private path through the natural forest from the house to the beach - a quick 3 minute walk, or a leisurely 5 minute stroll. Many find this forest one of the most special parts of Treehouse and the destination is the quietest part of the long unspoiled beach in a protected marine reserve.

+ What languages are spoken by the Treehouse team?
We speak English and Swahili and a few of us speak Italian.

+ Is Treehouse suitable for children and is it safe?
Many people would say that Treehouse is unsuitable for children, unless they are incredibly well supervised. All of the rooms are up in the air and very open, and it is definately not a place for toddlers. Also Treehouse is a fairly quiet place. People come here for a rest and retreat. We welcome children, but if they are making a lot of noise it can disturb other guests.
Other families regularly come with their children and love it. So it depends on the family and the children. You know your children and know best if this might be suitable for you, and if you think it will be, then you are welcome. We are happy to discuss this issue further and answer any questions.

+ Are there childminders or day-care facilities at Treehouse?
Please contact us (insert) and we can arrange a childminder during your stay.

+ Is the Treehouse wheelchair friendly?
Up to now Treehouse has not been wheelchair friendly. But starting in 2019, we will be opening a room on the ground floor called Basecamp. This room can be used by people who are not able or do not want to be on the higher floors.

+ Do I need to bring a towel to Treehouse?
Each room and suite has bath towels as well as a bathrobe for every guest for your use at Treehouse. Guests love to relax at Treehouse in the bathrobes, especially after a massage. We also supply beach towels, which are used for the pool and the beach, and are found near the cool pool between the two towers.

+ What is an advised packing list for my stay at Treehouse?
Swimming costume(s) Flip-flops and summer sandals Sturdy walking shoes or Teva-type sandals Sun-hat Sunglasses A strap for your sunglasses or regular glasses if you plan to do water excursions Suncream and mas Comfortable lightweight yoga clothes (if you plan to join us for yoga) Relaxed T-shirts/ lightweight tops Shorts / skirts / dresses Books or a Kindle/ electronic reader (leave your watch and worries at home!)

+ Are there a lot of mosquitos at Treehouse and is it a malaria risk area?
There are mosquitos at Treehouse, particularly at dawn and dusk. There are plenty of mosquito nets, natural burners and basic mosquito repellent sprays for your convenience. Bring your own repellent if there is a kind you like. Treehouse is not a high malaria risk area, but malaria does exist in parts of Watamu at certain times a year. If you are under your net by 10 pm, you dramatically reduce your chances of malaria exposure.

+ Does Treehouse only serve vegetarian food? What about fresh seafood?
Our meals are nutritionally balanced and consist of soup and a vegetarian/vegan main course, a fish/seafood main course, and a number of side dishes and salads - followed by a sugar-free dessert. Please let us know your preferences at the time of booking and we will sure your needs are met.

+ Is Treehouse vegan-friendly?
Yes - very much so! Please let us know you want only vegan food when making your booking.

+ I have a specific health diet I'd like to follow whilst at Treehouse. Will you accommodate this and prepare the food/nutrition for me at specific times?
We try our best to accommodate all dietary requirements. We have specific detox programmes we can share with you and are happy if you would like to do a detox. . Alternatively, many guests give us their own specific detox/diet menu in advance , and follow their own programme. The juice-fast is very popular, and we have a slow-juicer that brings out the natural goodness of the fruits and vegetables.

+ Do you serve alcohol at Treehouse?
No, we do not stock or serve alcohol or sodas at Treehouse . We do, however, have readily accessible communal fridges near the various dining areas. You are welcome to bring your own alcohol and keep it in our fridges to drink with meals, or whenever you like. There is no corkage fee. Care should be taken when consuming alcohol as Treehouse is high in the air.

+ Do I need to bring my own yoga mat to Treehouse, or do you supply yoga equipment in classes?
We have plenty of yoga mats, block, straps, and yoga bolsters and cushions for your use in classes. Bring your own mat, however, if you're particular about the brand/material.

IF YOU ARE NOT STAYING AT TREEHOUSE
+ I'd like to visit Treehouse, although I won't be staying there. Do you allow outside guests?
Our question to you is 'why are you not staying with us?' But seriously... we love welcoming guests, and you can join in the following ways:
you can join our open yoga classes or request private yoga or paddleboard yoga.
you can join one of our daily nature expeditions including kayaking or paddleboarding in Mida Creek, nature walks, floating in the mangroves - all dependant on the tides so please inquire.
you can come for a meal - please book in advance.

+ Can we get a day-pass to spend the day at Treehouse?
As we are a small and personal place and we do not offer day-passes for people who are not staying with us. You can come to Treehouse for yoga, meals or activities, as above. You can dine at Treehouse and you can attend yoga classes too. We arrange a special evening yoga class and dinner package for guests. See more information here. Feel free to contact us if you have something specific in mind.

Please don't hesitate to get in touch with us if you still have any unanswered questions.